Starbucks favorites that you will love 'a latte'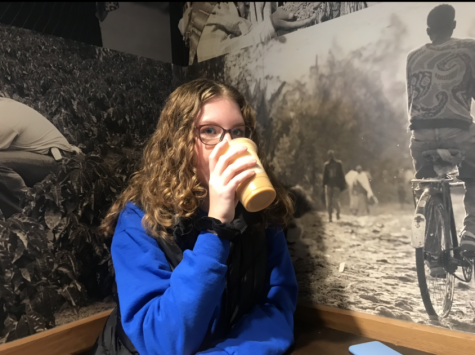 With fall in season, that only means one thing for avid Starbucks drinkers: their fill of fall-themed seasonal drinks! Between loads of homework and extracurriculars, these caffeinated beverages may be an essential part to pulling all-nighters as well. 
For students like Emily Kaminsky, sophomore, who drinks coffee daily, Starbucks' wide range of espressos, cold brews, and much more, can provide choices to feed their coffee needs.
Kaminsky's drink of choice this season however, is a pumpkin cream cold brew, "I like [the drink] because it tastes like pumpkin, but I also can just taste the coffee and I really like the flavor of coffee."
The beverage is sweetened with vanilla syrup and topped with a pumpkin cream cold foam as well as a dusting of pumpkin spice topping.
On a scale of ten, Kaminsky gives the cold brew an eight, saying that it is difficult to mix the drink because the foam rests on top.
Another student, who on the contrary, tends to steer away from themed drinks and stick to her usual beverage is freshman, Ava Klee.
Klee, who drinks a caffeinated beverage nearly everyday, usually gets an iced caramel latte, "I enjoy the taste a lot and how it is a little more sweet than bitter as well as the smooth texture," says Klee.
Klee gives this drink a nine out of ten and says "it makes me feel warm and more relaxed, but it does give me a small energy crash a little while after drinking it."
However, if coffee isn't your go-to, there is always a wide variety of other options. If you are like Maddie Conrad, sophomore, who hasn't ever had a sip of coffee, you can choose a seasonal favorite: classic hot chocolate. 
"I like Starbucks hot chocolate because I don't put whipped cream on hot chocolate at home and also the instant hot chocolate packs taste more watery, while Starbucks hot chocolate has a thicker taste," Conrad says.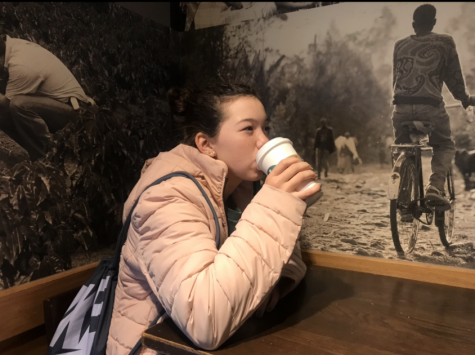 The classic hot chocolate is made from steamed milk combined with vanilla and mocha flavored syrups. It is topped off with sweetened whipped cream and chocolate flavored drizzle. 
Conrad also rates this drink an eight out of ten and recommends to wait before sipping so you do not burn your mouth because the drink is served hot and steamy!
As the holidays approach, more seasonal drinks are being added to the menu. What new seasonal drinks are you looking forward to?
About the Contributor
Olivia Donnelly, Staff Writer
As a Sophomore, this is Olivia's first year on staff and second year in the journalism program. In addition to writing for Bear Facts, Olivia can be...