Setting sail: students intern over the summer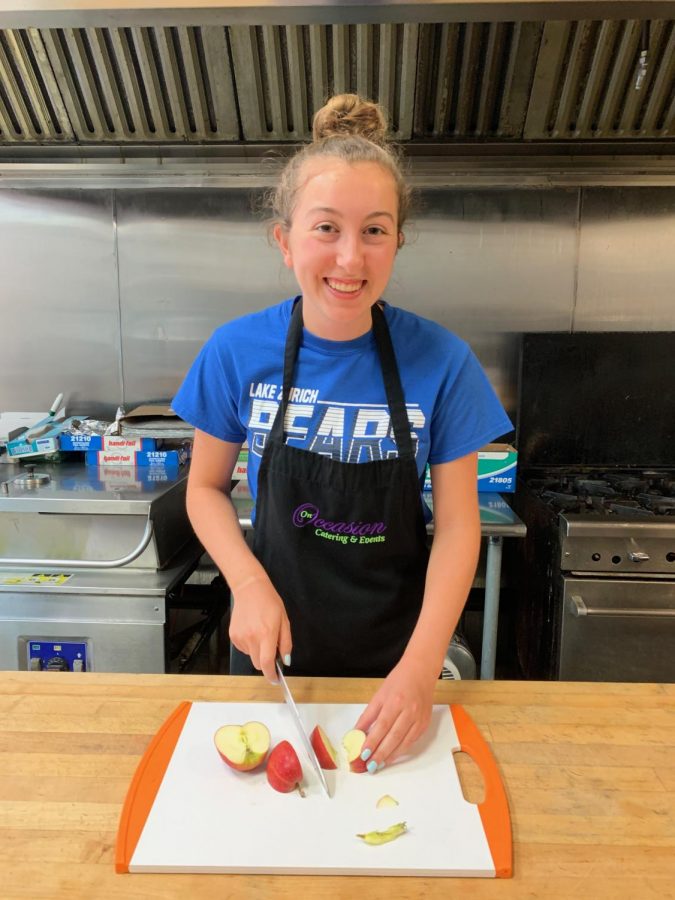 For a few of the students who are preparing for college next year, there's no better way to set sail for that unknown than by doing an internship this summer.
Internships are offered during the school year to students at the job fair and are beneficial to students in many ways, according to Beth Slaughter, District Development Coordinator. 
 "Internships are beneficial to students because [students] develop job skills as well as life skills," Slaughter said, "and it helps students evaluate potential career fields. An internship also provides mentorship from an experienced professional." 
Zach Richards, senior, took part in a one-week internship at Motorola, in which his group had to design a product or a prototype to pitch to a firefighter to make their job more efficient.
"We programmed an app that connected via Bluetooth for the firefighters to see the temperature inside. [This enables] firefighters inside a burning building to call the commands" Richards said. 
Internships offer exposure to fields a student hopes to pursue in. It also prepares them for college and jobs. 
"I think I'm more ready to, like for the future and for college and knowing that this is what I want to do after college. But I never knew exactly what engineers do every day. So being able to be at the internship for a week, seeing what the engineers do in the workplace set what I want to do for college in stone" Richards said. 
While some students intern engineering, other students, like Nathalie Nadda, senior, interns for a catering company. She helped prepare food, and serve, as well as learn the business aspect of running a small business. 
"I know my very first time working there I had like, no clue what I was doing, but after I started doing the work, it taught me efficiency and getting things done," Nadda said.
Internships are a way to explore a career you're interested in, that fits your personality and working style.
"I'm kind of an introvert so I like doing things on my own and so I think this internship was good because I'm able to work on my like by myself so for 45 minutes, and I can but learning, versus like a different internship might be more focused towards meeting with people in like large group meetings and I don't know if that would be as good for me specifically just because my like personality type, definitely fits better for a smaller, more like casual environment," Nadda said. 
Doing an internship can be fun working in a job you enjoy, but also if beneficial towards your college life.
"It's very important to be thinking about your next steps after high school, and a summer internship is a great way to try something out and learn something new," Slaughter said. 
About the Contributor
Zoya Hasan, Staff Writer



For Zoya, this is her first year on staff and second year in the journalism program. As a sophomore, Zoya spends most her time at cross country and...