Finding home away from home
Seniors reflect back on the moment they found their perfect college
From rooming situations to extracurriculars to prestige to offered majors, there is a slew of reasons that students decide on a college. And while all of these logical factors are considered thoroughly, when it comes to choosing a college, for some seniors, the decision to commit ends ultimately with a gut feeling.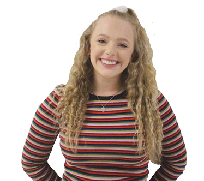 Grace Loverde, senior
"[The feeling I got] is hard to explain," Loverde said. "It's like you look around, and you can imagine yourself walking there. You feel comfortable, there's no sense of angst or doubt and you just know that this is it.  You feel a sense of calm and a kind of feeling of home without it being your own home yet because it will be, for the next four years of your life."
For Loverde, that feeling of belonging she found at Augustana, she says, is only the beginning of her exciting journey into college. With the next four years, she says that she will be rooming with her "best friend since kindergarten, which was destined to happen" while continuing to pursue her love of golf.
"I met [the golf coach] after I finished a round and his charismatic personality and the way he was talking about his own team and how he teaches them and his morals just reflected exactly what I wanted and that was a big driving point of why I chose Augustana," Loverde said. "I'm so extremely excited to golf there and  get better and meet a whole new group of girls who love the sport just as much as I do."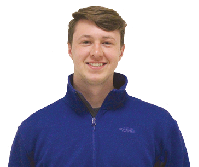 Alex Williams, senior
"It was my second visit of the college," Williams said. "We got into our tour groups and right as we turn around and start walking, I felt it right away. It was this gut feeling that was like, 'this is it, this is definitely it and I can totally see myself here'. I could envision myself walking across the campus and being a student there, and I just got so caught up in the moment."
Although Williams says that he has "always had a hunch" that he would end up going to the University of Iowa, he did not choose it just because it was his parents' alma mater. For him, the decision was made by his moment of sparks, but also the environment of the college.
"The whole campus aesthetic and my major (nursing) really pulled me towards the university," Williams said. "I love that the way the students and the citizens of Iowa City really interact with each other. The whole town really focuses on being a college town for the students- every restaurant and every company is all supportive of the university, which I thought was kind of nice."
Danielle Webster, senior
"I was just walking through the quad, and looking around, and it was just so pretty that I fell in love right away," Webster said. "There was definitely this spark that I just felt."
But while Webster eventually found her match in Illinois State University, she said that her college search was very difficult. For her, a variety of factors came into play- her major in education, her proximity to home, and her dietary restrictions- that she had to consider before even visiting.
"The size of [the campus] was perfect because it takes ten minutes to get to class, and they have lots of gluten-free options in their cafeteria which is great because I can't have gluten, and it's also close enough to home that I can come to see my parents and sister," Webster said.
While Webster says that she purposely decided to choose a college closer to home, she still looks forward to the adventure of  "closing a chapter of my life and starting a new one".
About the Contributor
Caroline Sun, Digital Editor-in-Chief
As a senior, Caroline's back for her third year as Digital EIC. If you ever catch her outside of school, she'll probably be running with the cross country...