Pre-game
Football players aren't the only ones warming up for Friday games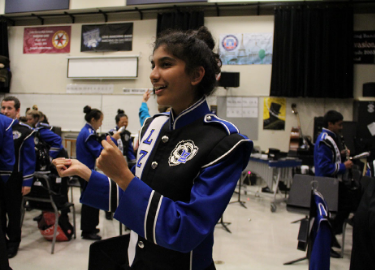 Hang on for a minute...we're trying to find some more stories you might like.
While football players' warm up is part of the spectacle of Friday nights, the marching band has their own warm up before hitting the field. The band suits up for every home football game, unpacking their instruments, warming up, and getting dressed in uniform while enjoying the sound of some classic tunes and the company of friends. Click here!

About the Writer
Ellie Melvin, Staff Writer
Ellie is a freshman jumping into high school as a new member of the Bear Facts staff. She has a fresh passion for journalism and is always looking for...