April Celebration: library Appreciation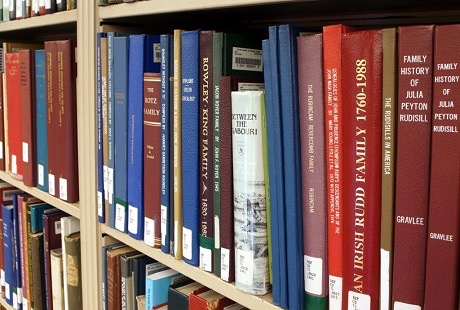 Hang on for a minute...we're trying to find some more stories you might like.
The almost silent working space of the library is filled with noises of flipping papers and quiet chatter as students work with their friends or by themselves. Librarians quietly sit at the front desk, waiting for one of the 600 students to come check out a book and explore what is inside.
The library is a place where students collaborate and a place to quietly focus. Amy Pine, Library Media specialist, shows students that even with new technology, including the 238 audiobooks with the library.
"We have an electronic library [at the LZHS library], but I'd say 95 percent of all of our checkouts are hard copy books. That students prefer to actually have a book in their hand, than to use the e-books," said Pine.
The library contains exactly 983 electronic books, 20,000 hard copy books, an online magazine collection and 26 databases for students to use, according to Pine. Madelyn Malouski, freshman, say that with all these resources, the library has become a meaningful place to students.
"To me, the library is a quiet place where I can relax, read, and talk with friends," Malouski said. "I have always liked the LZHS library compared to others because there is plenty of room to study, use the computers if you need to, and I know that the librarians at LZHS will always be able to find me a book that I will like."
For books, many students read popular genre and author's recommended to them by friends, the library staff uses monthly library journals such as Booklist, School Library Journal, and Voya as well as monitoring new releases on yalit.com to keep the library updated and "in style" for the teen readers, according to Pine.
"I like to have popular materials in the library as close to the day they hit store shelves as possible. For nonfiction we are actually working on weeding the selection since a lot of our material is dated and most students do research using the databases, which are always current," said Pine. "Right now I only order popular nonfiction and know much in the way of reference since we have so much digital content. I spend a lot of time in classrooms teaching students how to use the databases for specific research projects as well as helping them select books for independent reading projects in classes like Contemporary Literature and World Literature."
For students, the library is not just a place to work on class work but also a place to work as a job. For Maja Keska, library aid, the library is not only a workplace, but somewhere to get immersed with the books and to become an important part of the library .
"I check books in and out for people, renew books, but them back on shelves. It's very exciting, I also like organizing the drawers behind the desk, but that's just me," said Keska. "I became a library assistant because my friend and I wanted to do it together, it sounded fun, and I thought it would get me into reading, which it did."
Although the library isn't doing anything special for this month of appreciation, the librarians hope that students see the libraries importance all year round.
"I appreciate there being a month long celebration of the library, but I hope that students and teachers see the library as a resource that is important to them all year long. I guess that why we don't do anything major for this one month, because I feel that everything that we do all year round is to hopefully promote the library," said Pine.

About the Contributors
Marissa Drake, Staff Writer
This is Marissa's first year on staff and second year in the journalism program. As a sophomore, Marissa likes to take long walks to the fridge and spends...