The Bear Den: Students supporting all activities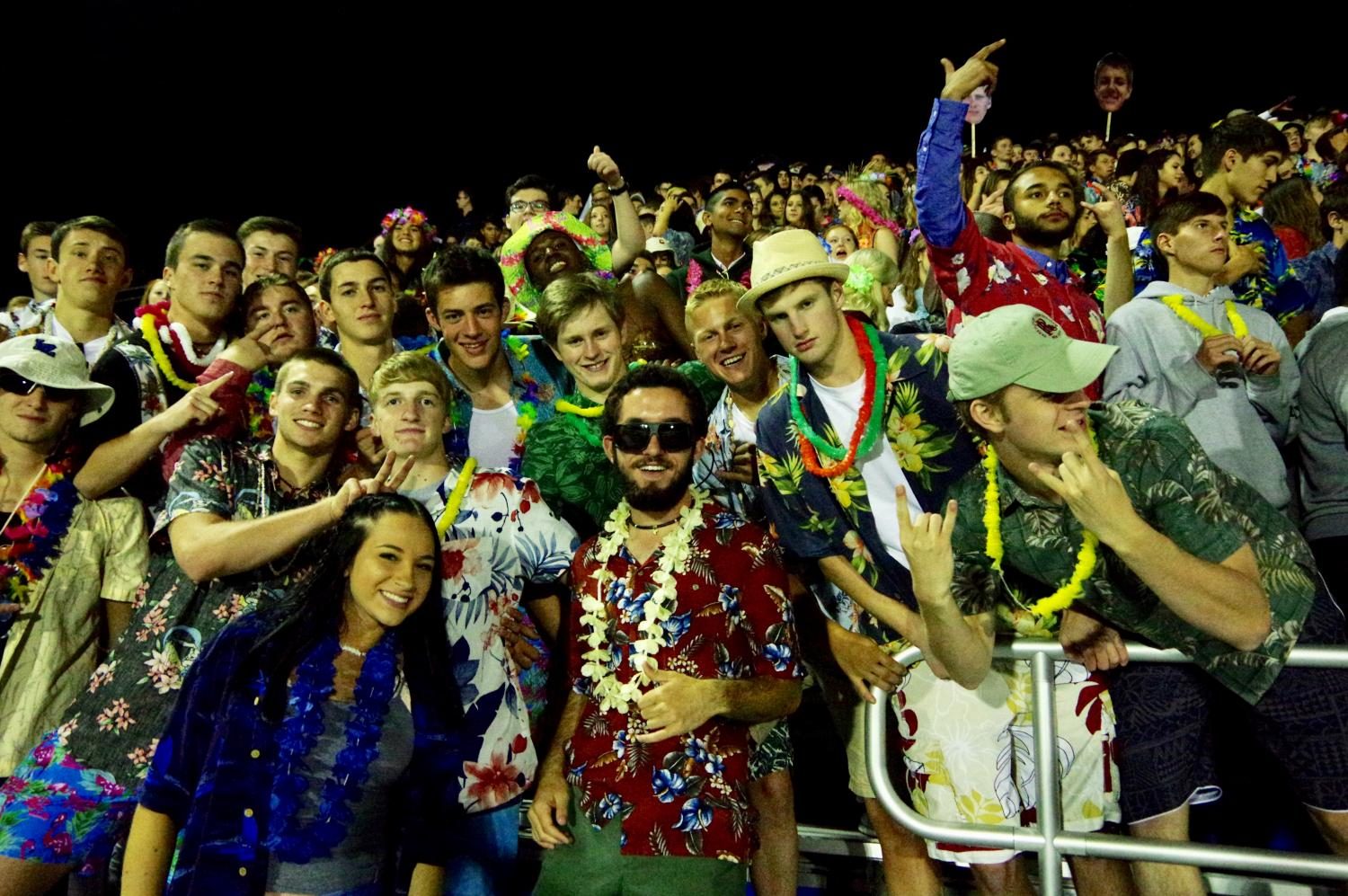 The student section is the place where students (typically) go to support sports teams, but not the Bear Den, the LZHS student section.  
"The Bear Den is an organization of all the students, and our goal is to support all the sports and activities at the school.  This is the first year of the official club. Students can join Bear Den at any point throughout the year to support their friends in different activities," Ronan Kennedy, senior leader, said.  
It may be hard to keep students interested in going to events all year, but the leaders have a plan to keep students involved.
"We are using the 5-Star Students app.  We're using this app to give members points per event they attend.  Through those points you can earn prizes and Member of the Month awards throughout the year," Kennedy says.  "We're also using our twitter, @LZStudents, and we'll be in the cafeteria some days to get the word out about different Bear Den events."
Bear Den has already started off on the "right foot" by attending the first few football games, but that's only the beginning according to Kennedy.
"On the night of the 'High School Musical' play, we are planning on having a night at the theater, where members get dressed up and go to see the show.  Then following the show, I believe there will be free ice cream from Culvers," Kennedy said.  
Alongside Kennedy, there are other students who are leading the Bear Den to be the best student section it can be. Those leaders are Nate Malewicki, Frank Bissing, Erin MacDonald, Will Ergastolo, Will Madsen, Jordan Dickson, Eleni Papastratakos, Jacklyn Schlender, Peter DiCerbo, seniors, and Celia Cunnion, junior.  The leaders meet all throughout the year to ensure great prizes for students who join the club.  Students, you can join the club by downloading the FiveStar Students app and check-in at different school events to earn points.
About the Writer
Meghan Warner, Staff Writer
As a sophomore, this is Meghan's second year as a staff writer on Bear Facts Student Media.  She aspires to go to college at UNC Chapel Hill, in hopes...