Bags, brushes, and blushes
Senior goes to college to become an esthetician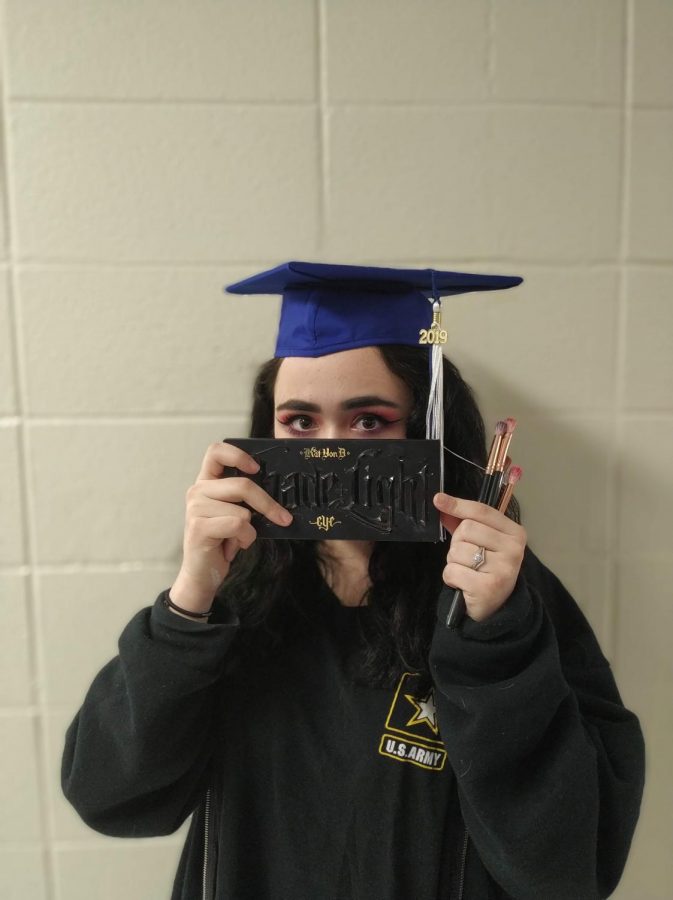 Niya Katsarska, BearFacts Contributor
May 24, 2019
Seniors are ready to graduate and one student if filling her bags with more than books she is prioritizing with makeup and brushes as she heads on to college.
Glowing with excitement and highlighter, Reed heads on to her next part of life.
"I plan on going to a trade school and becoming an esthetician," Olivia Reed, senior, said. "I started doing makeup around seventh grade."
"I want to work somewhere doing makeup, I know that I definitely want to do something in this field."
During her junior year, Reed says the high school put too much pressure on students about going to college
 "In junior year I did cosmetology for a bit, but it was really pressuring since they would push the idea of college down your throat, a lot," Reed Said.
Looking back Reed says she did not need that pressure. Makeup is her true passion, "My aunt and mom helped me discover my love of makeup for sure," Reed said, "without them encouraging me and letting me use their makeup when I was younger I probably wouldn't have ever done makeup."
Looking forward with a brush in her hand, Reed looks towards her future career.
" I plan to work at like morphe and then move my way up to Sephora," Reed said," I want to get experience and then work at some big place for makeup, and I'm pretty excited to go to college."