Flying Towards Graduation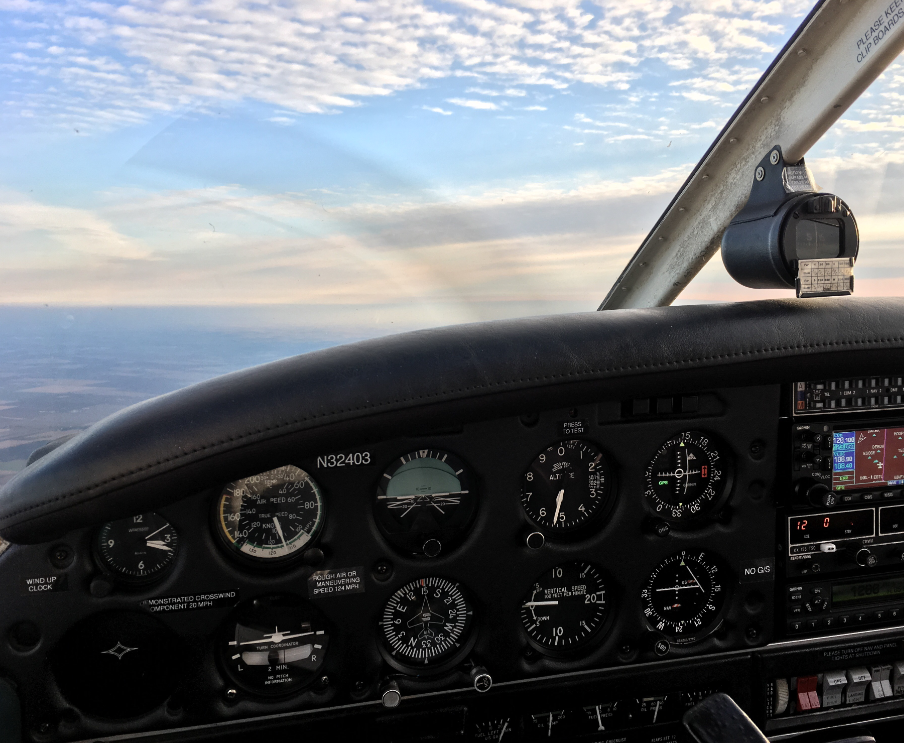 "Flying through the air is pretty amazing. It's really exhilarating: just having that freedom you could go anywhere you want. Everything from up there is so much more beautiful," Tyler Krasavage, senior, said.
Krasavage along with Andrew Schelonka, senior, are both heading to universities in the fall for flight programs that will hopefully make their dreams of flying a reality.
Planning on majoring in Aviation flight science at Western Michigan University, Krasavage has been interested in flying from an early age and hopes that majoring in this field will lead to a career as a commercial pilot.
"I'm looking forward to basically just flying in general, and I almost have my private license now," Krasavage said, "I just love [flying], and the fact that I will be flying 4 or 5 times a week at college is awesome."
Earning your private license requires 40 hours of flying with an instructor, according to Krasavage as well as being 16 years old and have a general knowledge of the English language in order to communicate with others.
Schelonka, who plans on majoring in Commercial Aviation at North Dakota, also aspires to receive his license.
"I want to go into a job that I will never be bored of, and I could do it while enjoying it my entire life," Schelonka said.
As preparation for the new style of classes coming soon as they enter college, Schelonka and Krasavage have to study lots of physics. According to Krasavage, science and math are fundamentally the backbone of the courses for his major, and the occupation does necessitate a demanding schedule at first.
"With time comes seniority. You are allowed to alter your schedule more as you get older, so I don't think time will end up being that big of an issue," Krasavage said.
Both schools the two are attending this fall are equipped to allow many students emerge from the program as seasoned commercial pilots: Krasavage and Schelonka's goals.
"I'm looking forward to the ability to see the world, and learn about the technology coming out," Schelonka said. "Like new aerospace, aircraft fleets, and flight simulators."
About the Contributor
Valerie Multra, Sports Editor
Valerie is a sophomore and Sports Editor of Bear Facts Student Media. She is involved in cross country, track and field, theater, sophomore class board,...