#LZNation announced at back to school assembly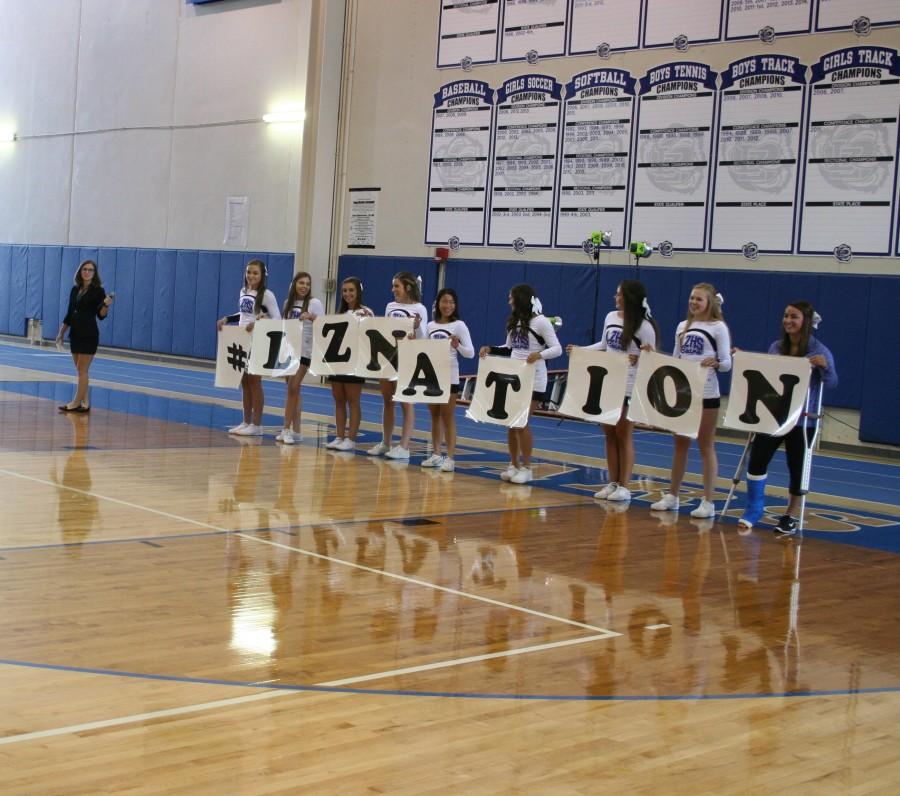 Students and faculty gathered in the field house last friday for the annual back to school assembly, where the new unifying hashtag was announced.
After Merrick Howarth, student council president, spoke, the varsity cheerleaders held up signs displaying the new hashtag. #LZNation will be the official hashtag on social media for all things affiliated with Lake Zurich.
"I think the [hashtag] will help unify the school if people use it, but I'm not sure how many people will," Carly Trebac, freshman said.
Noah McGarr, student section leader, spoke after the announcement of the hashtag, where he addressed the 2,200 students about joining forces as one LZHS. All grades were invited to dress up for the 'strictly business' theme day today, even after Thursday night's Twitter conflict.
The brief assembly included many tributes to the football, cheerleading, and dance teams, according to Ragini Rangan, sophomore.
This was the first assembly that the class of 2019 was able to experience. While sitting with their grade, a short-lived chant of 'go home freshman' was cheered among juniors and seniors.
"It [the 'go home freshman' chants] was funnier more than it was rude," Sydney Benson, freshman, said. "[Overall], the assembly was a great way to introduce us to the high school."
About the Contributors
Meggie Furlong, Web Editor-in-Chief
As a senior, Meggie is the Web Editor-in-Chief of Bear Facts Student Media. Previously, she was the Social Media Manager in charge of the staff Twitter...
Brianne Saab, Secretary
Brianne is an aspiring writer with many poems and short stories filed away. Her current project is a full-length novel she hopes to publish. She is very...