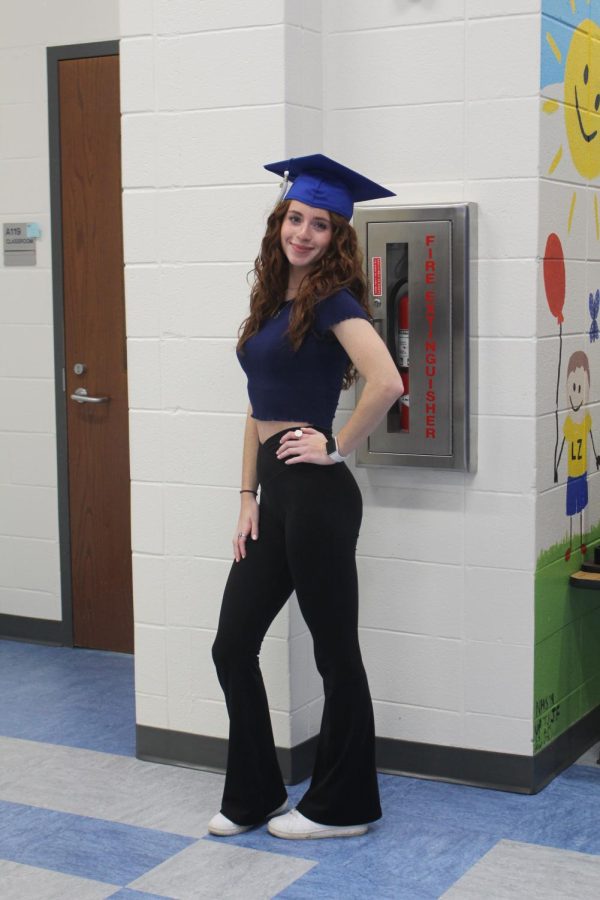 Photo by Sophia Babcock
Helping hands and heart
Jenna Fleita, senior, never really liked science. However, she has always loved caring for others. This love and care for other people is what drew her to the medical field. In fact, she not only enjoys it, she plans on making it her life's work.
"My whole entire life I loved home care, because I just love helping people," Fleita said.
While Fleita's original career plan was phlebotomy, the study or medical field involved with blood, she said that after she took medical assisting class at College of Lake County (CLC), she began thinking about pursuing it as a career. She'll begin her studies at Harper Community College "and then see where it could lead to, like the operating room."
Although Fleita is not currently enrolled in any science classes, Fleita says she wants to further her education and work hard at Harper in their medical program, so she is prepared for the rest of her career. Fleita's friends say they know she has the brains – and the heart – to make it in the medical field.
"It definitely takes a special person to be in the medical field. And I think Jenna fits that," Jarynn Hartman, senior and friend of Fleita's, said.
Fleita's hard-working and caring personality has not gone unnoticed to others, either. She was awarded a student of the semester award from CLC in the class she took, which was only her first step into the medical assisting world. Even her other friends say they've seen this same drive and motivation.
"Jenna is goal oriented and determined. She decides what she wants to do, she's gonna be very good at it. She's very productive and just overall a good worker," Brooklyn Rosenbaum, senior and Fleita's friend, said.
So while Fleita hasn't had much experience in this field, her passion and determination to succeed is what makes her friends, and her, believe she can go far in the medical field.