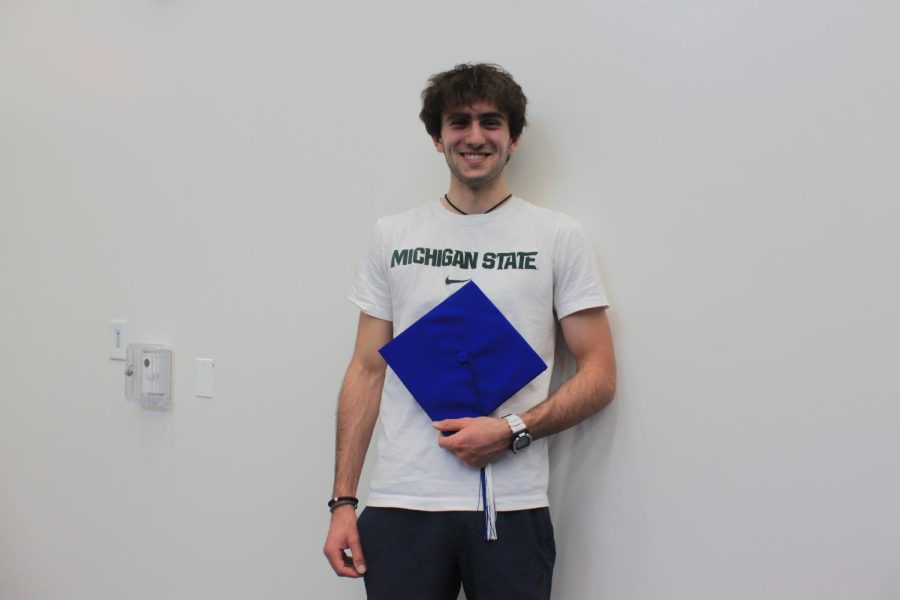 Photo by Nalani Serrano
Driving into the future
"I've always liked cars because my dad likes cars. But probably in my sophomore year of high school I really started to get into cars. And now that's probably one of my favorite things to do," Nadda said.
Whether it's watching videos on cars or getting out on the track, he loves everything about them. Nadda does high performance driving or tracking, which is an exciting way to show off a car's skills, he said.
But Nadda says his love of cars isn't the only thing he got from his dad; his father also inspired Nadda's future career.
"Michigan State [is]where I'm gonna do my undergrad in business, kind of like my dad. And then I'm probably going to get an MBA," Nadda said.
Speaking little English and having a heart and mind full of hard work, Nadda's father came to the U.S when he was 18. Nadda says he values his father's hard work and looks up to him. He wants to follow in his father's footsteps and pursue the career his father has.
"I look up to him because my dad built himself up," says Nadda. "He didn't come from a wealthy background."
Although Nadda has big dreams and a promising future ahead of him, he tries to lead a loving and relaxed life that includes all of his loved ones. Over the last four years Nadda has not only learned about life, but himself.
"Be nice to the ones who care about you the most," Nadda says, " have a positive attitude, and just be real."