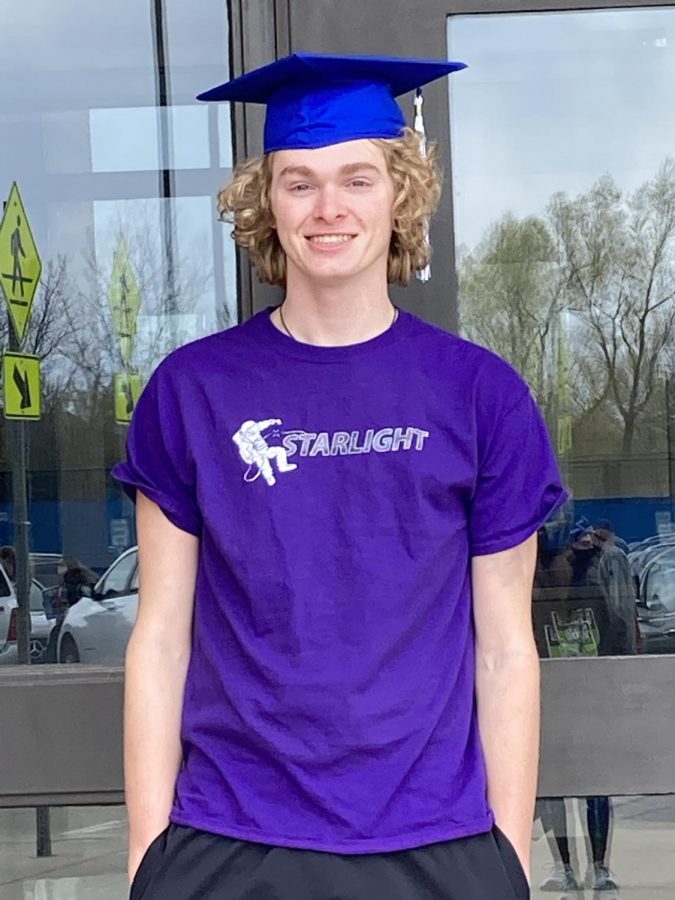 Photo by Lindsey Bitzer
Hobby turns into entrepreneurship
He's only 18 and hasn't even graduated high school yet, but this senior has already turned a COVID quarantine hobby into a company. But even though he is passionate about his music production company, Starlight, Ryan Schneider, senior,  says he has no big plans for the future other than growing his skills.
"I'm still very new to photography and videography because I picked it all up when quarantine started…everybody was locked inside and I was bored so I wanted to pick up a hobby," Schneider said.
"I'm self-taught for photography and videography, and I want to keep it that way because I don't want to be spending thousands of dollars on something that I can teach myself. I like to say like YouTube's my best friend, it just helps me with everything I need," Schneider said.
And those lessons appear to be paying results.
Schneider says his company is taking off as he produces videos for music artists such as professional rapper, Yung Simmie; one of his best pieces he's produced for Simmie was "Da Lyricist". Promoting his pieces of work takes a lot of skill according to Schneider, who says his growing knowledge of photography and videography helps him find exactly what the musicians and the viewers want to see. He wants his pieces to be enjoyed by everyone, so he works on finding relations to the real world to help him produce the videos.
"I have always been into drawing and doodling, just making art out of what's around me and what I see. I liked being creative like that and after a while, I got into graphic design and started getting more serious with it." Schneider said.
Making connections to the real world with his art is how he can make his company his career, Matthew Winkelman, Schneider's art teacher, said. Schneider was always interested in drawing and visually representing things, Winkelman said, and this helped lead to the formation of his company.
"He's a pretty self-motivated student. If he's interested in something, he'll do a lot of extra work and research on his own," Winkelman said.
Although self-motivation is key to success, parents can be an inspiration that can make a huge difference in one's career, according to Schneider, who said his mom was one of his main influences because of her experience with photography. So when COVID hit, Schneider said he had plenty of time to grasp some of his mother's talents and channel them into producing his own pieces of artistry. 
Schneider is planning to go to Montana State this fall, but says he doesn't have any big plans for his company. While in college, he says he is set on majoring in marketing and minoring in graphic design which will help him build the skills needed to run a successful business. He says he wants to keep an open mind about what's to come in the future, whether it's a little success or a huge achievement.
"I do my own thing, and have fun with it for my own being," Schneider said. "If something bigger comes, I'll be ready but right now I'm just kind of figuring things out as each day goes by."