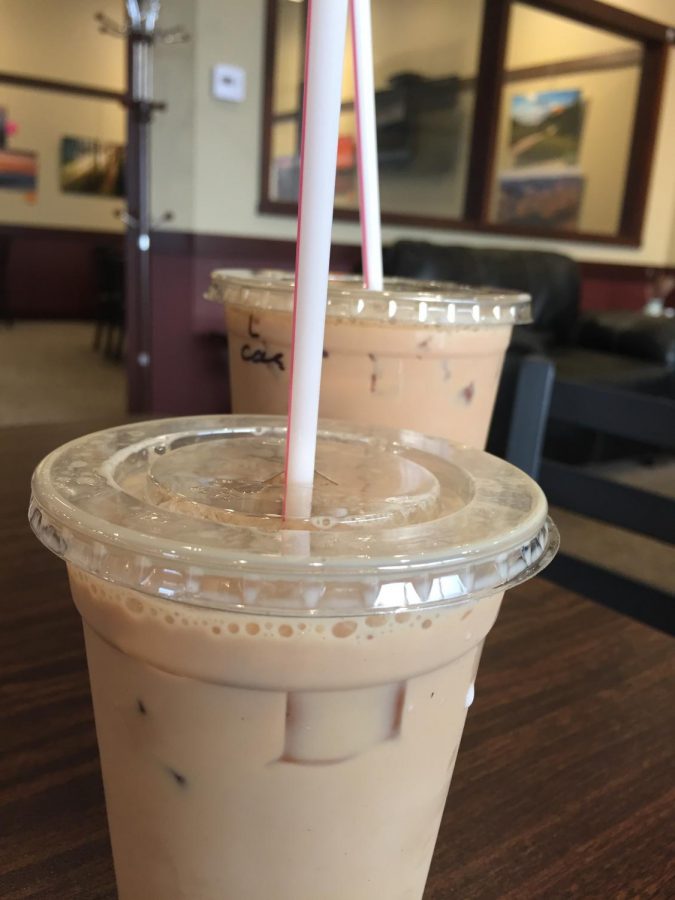 Max Feldman
Lake Zurich is either a coffee wasteland or a coffee heaven. 
Bursting at the seams with restaurants, we should be swimming in coffee options. But surprise surprise: they're all chains. There is no originality in a McDonald's coffee drink, no spunk in Burger King cafe's wonderful selection. I for one prefer to get my drinks at independent coffee houses.
Everyone needs a caffeine boost in the morning, and chains can be an easy way to get it: quick and efficient. So I reviewed the top three coffee spots in Lake Zurich. But here's the catch: I have also included three independent coffee houses in the area, just in case you want to open up your horizons.
I tasted a specialty coffee drink at each establishment and compared how they stacked up against one another.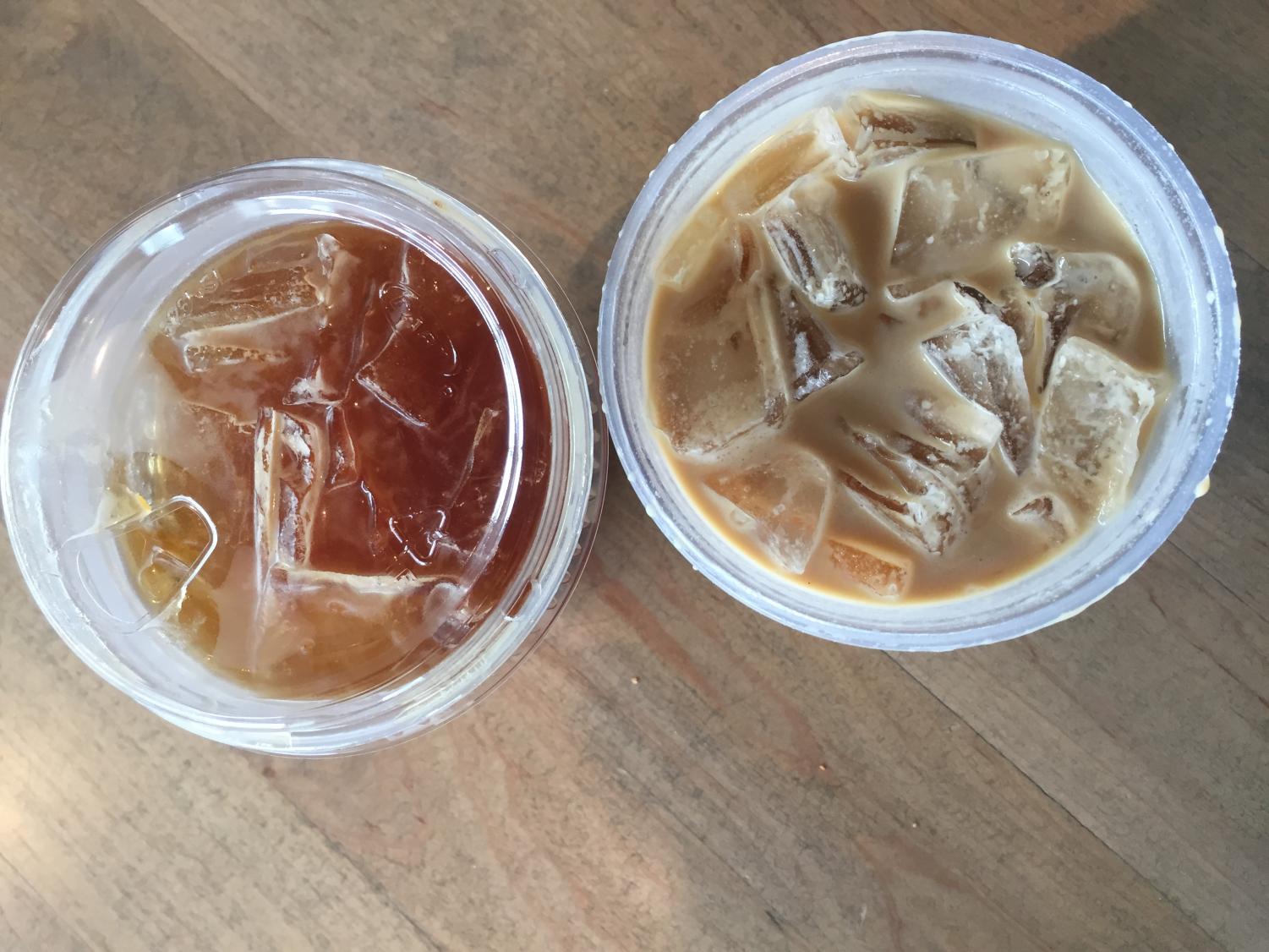 Cook Street Coffee, Barrington 
Drink: Caramel Vanilla Latte
Price: $5.74
Stars: 5/5
A bastion of integrity and passion amongst the mediocre franchises, Cook Street was by far my favorite for the caramel latte. The latte was perfectly balanced between sweetness and that punch of coffee. When I took a sip of Cook Street's caramel vanilla latte, I knew it was a latte. And not just any latte, a real latte. I was hit by the subtle caramel flavor and hints of vanilla, while the star of the beverage remained the coffee itself. The taste of the drink was complex and flavorful. I was pleasantly surprised by a drink that didn't rely on overpowering sweetness. Finally, coffee that had some confidence. While Cook Street screams integrity and passion, just what I look for in a good cup of joe, the price was quite outrageous. $5.74 for a small latte? The drink was good, but it wasn't that good. Here's my suggestion for a coffee addict that's looking for something out of the ordinary: go to Cook Street, but be prepared to open your wallet up wide.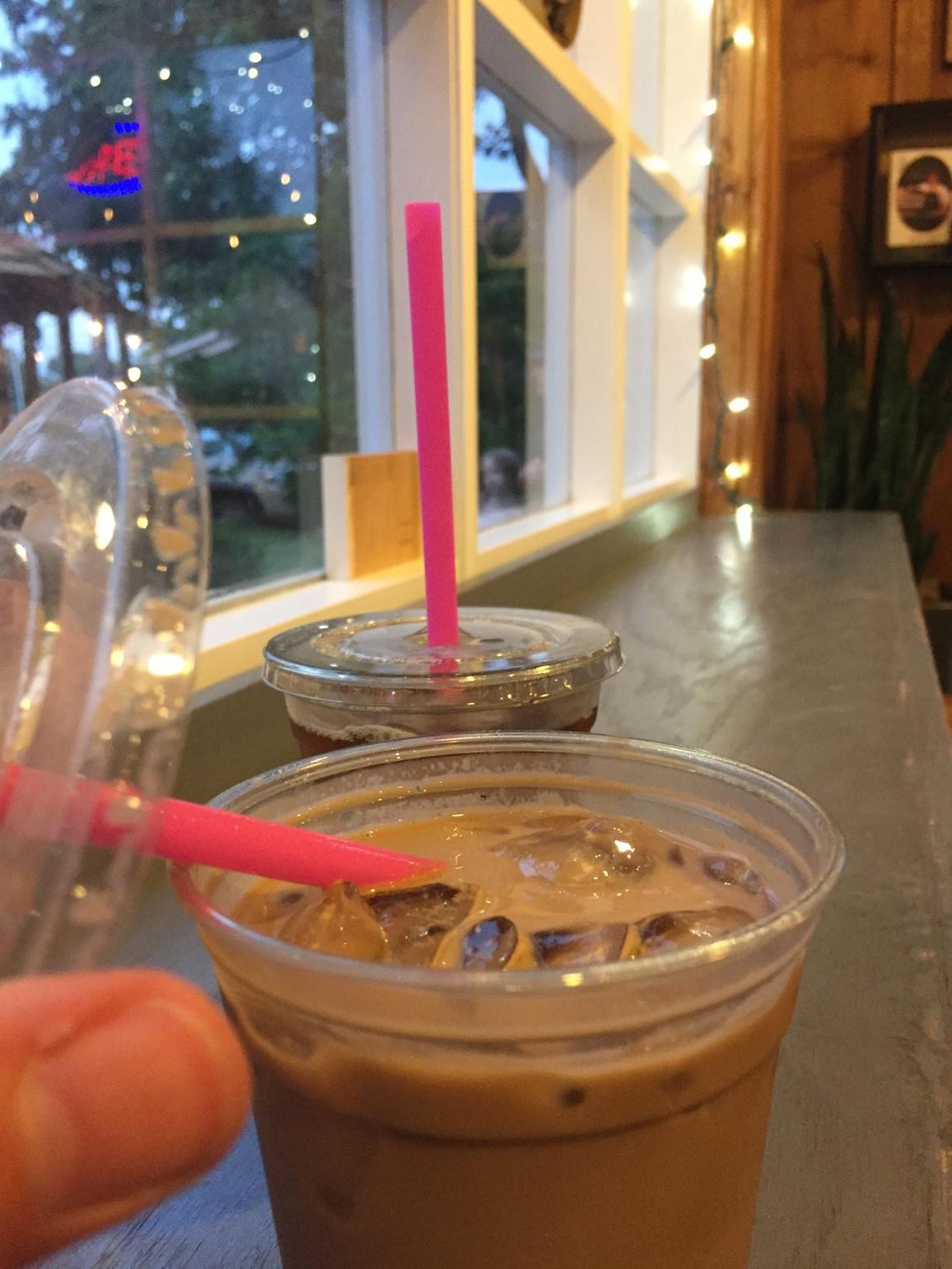 Covered Bridge Creamery, Long Grove
Drink: Mocha
Price: $4.24
Stars: 4.5/5
Immediately confronted by a deep chocolatey flavor, I was pleasantly surprised by the Creamery's mocha. The chocolate and coffee were well balanced. This balance helped create a smooth solution, one that wasn't bitter or overly sweet. The drink was smooth and silky like a cappuccino truffle. Leaving nothing to be desired, I found everything I was looking for in this beverage. 
Starbucks Coffee
Drink: Iced Caramel Macchiato
Price: $4.34
Stars: 4/5
An iconic beverage, the look of this classic Starbucks drink is quite well known. With strong macchiato poured over the top of milk and caramel sweetening, this drink is well thought out and well executed. I don't know their recipe, but somehow Starbucks is able to perfectly mix caramel into a cold drink. The deep coffee flavor comes through nicely, with a nice balance of sweetness from the caramel. Starbucks does a nice job with using good quality caramel with a real buttery flavor, rather than just a sweetener. However, the drink tends to come out sweet more often than not, which is not my favorite thing.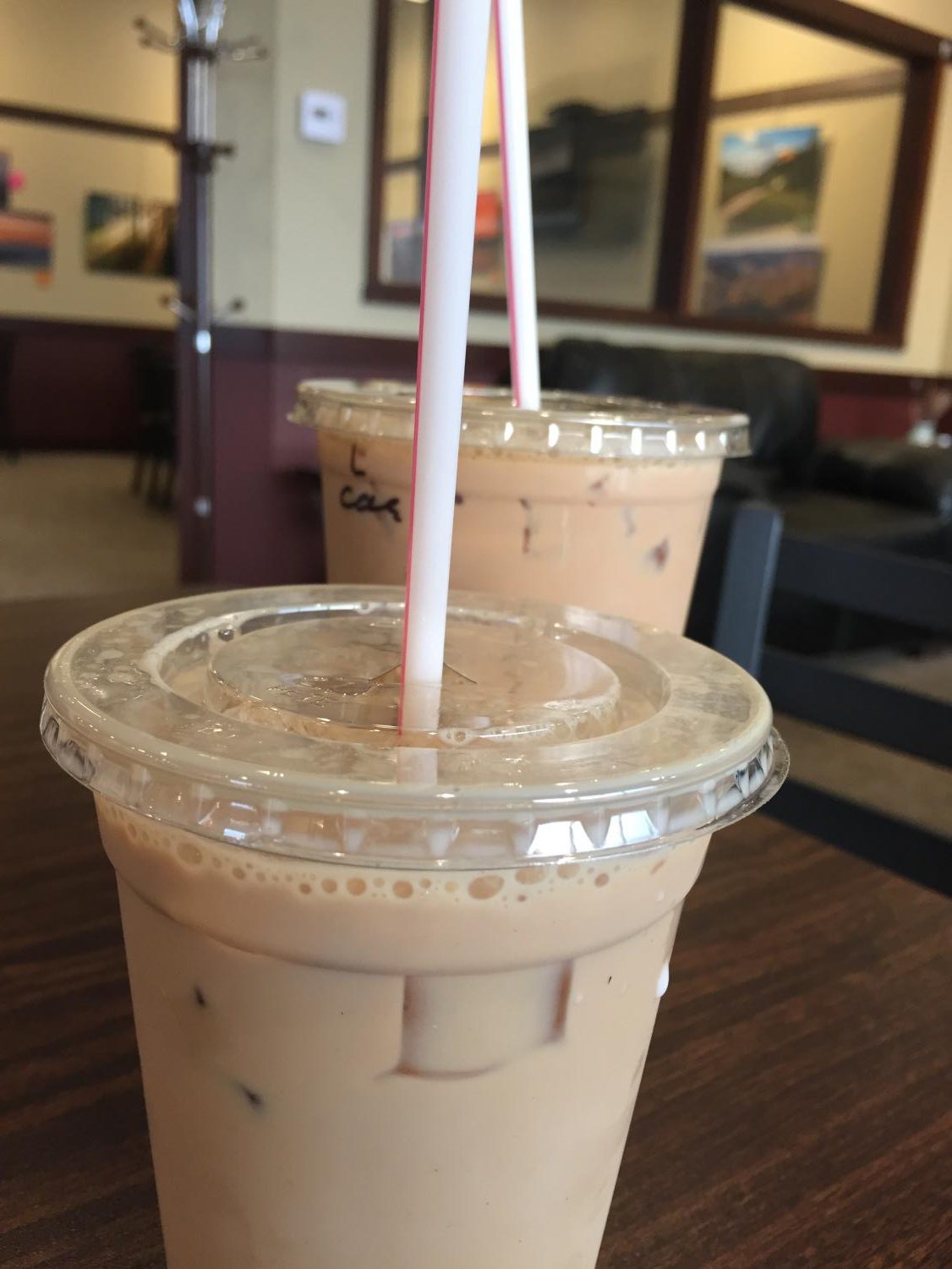 Pepper Park Coffee, Lake Barrington
Drink: Caramel Latte
Price: $5.20
Stars: 4/5
Nestled in the middle of an industrial park, Pepper Park is a diamond in the rough. Their coffee selection was more traditional: latte, cappuccino, macchiato, etc. However, there was the ability to add different flavors to the drinks for $0.50. This made me question the quality of the beverage. Just making the drink a caramel latte by adding a pump of syrup seemed a bit odd to me. It was like an afterthought. Not surprisingly, there was only a slight caramel flavor, but that subtleness seemed to work for me in this drink. The coffee itself gave off very earthy tones: it was chocolatey and flavorful, a wonderful roast. Ultimately, I do not think this drink was nearly worth the price, but those outrageous prices are to be expected at more independent establishments.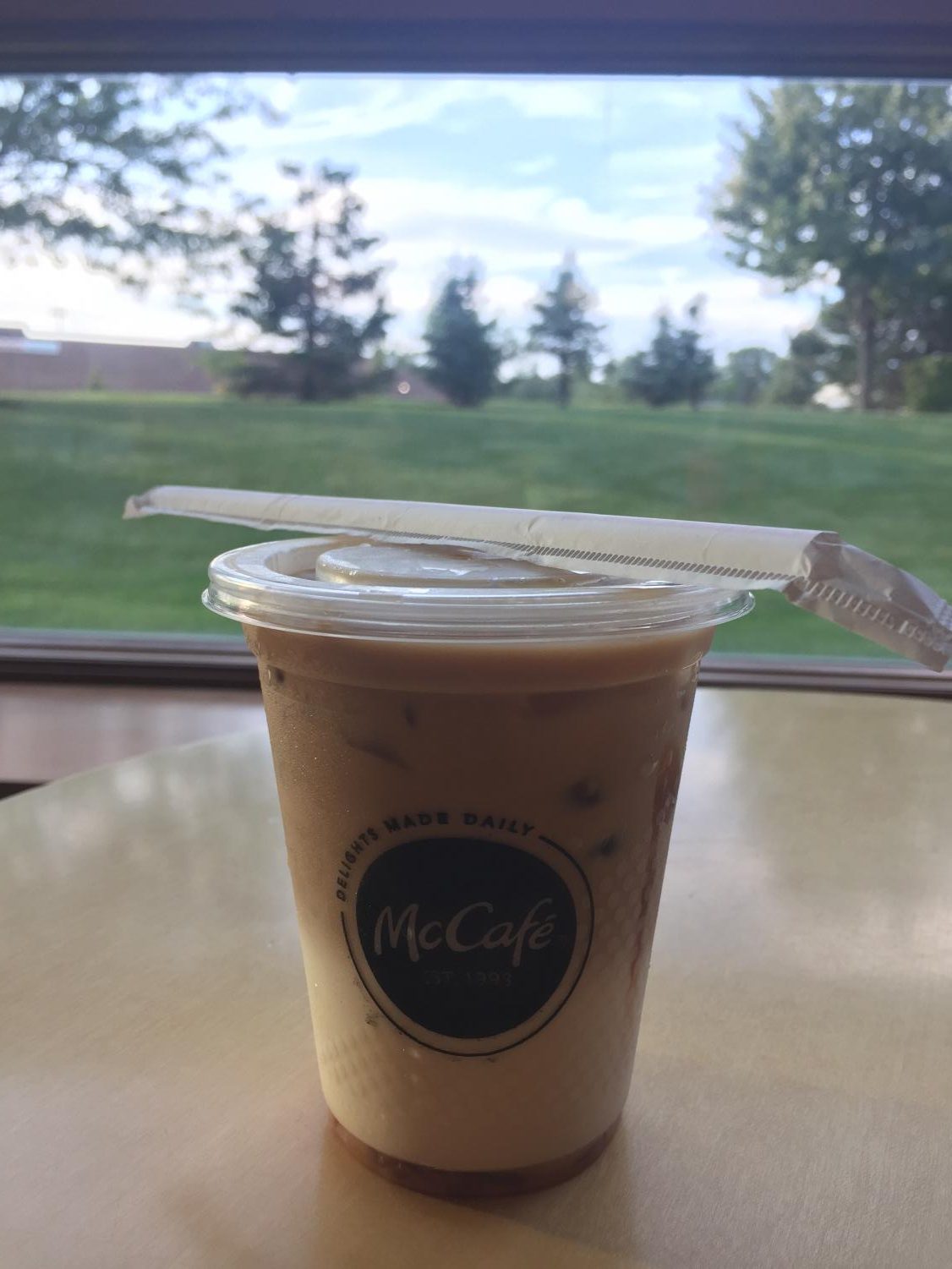 McDonald's Coffee (McCafe)
Drink: Iced Caramel Macchiato 
Price: $2.50
Stars: 3/5
Though a copycat, the macchiato was still tolerable. The drink was similar in appearance and taste of the Starbucks caramel macchiato. There was a balanced flavor throughout, and I could still taste the coffee. However, the coffee was slightly burnt, off-putting for any beverage. On top of that, the caramel was not as smooth and buttery as in Starbucks' macchiato. There were large globs of caramel that uncomfortably slid down my mouth, leaving me with a feeling of uneasiness. Did I really just swallow a mass of McDonald's caramel? Who knows where that stuff comes from? The caramel displayed the same issue as Dunkin's did: there was no caramel flavor, just sweetness. Overall, the McCafe beverage was strong. There were no complex hints of flavor that one would get at a coffee house, but that's nothing to complain about if you're paying $2.50.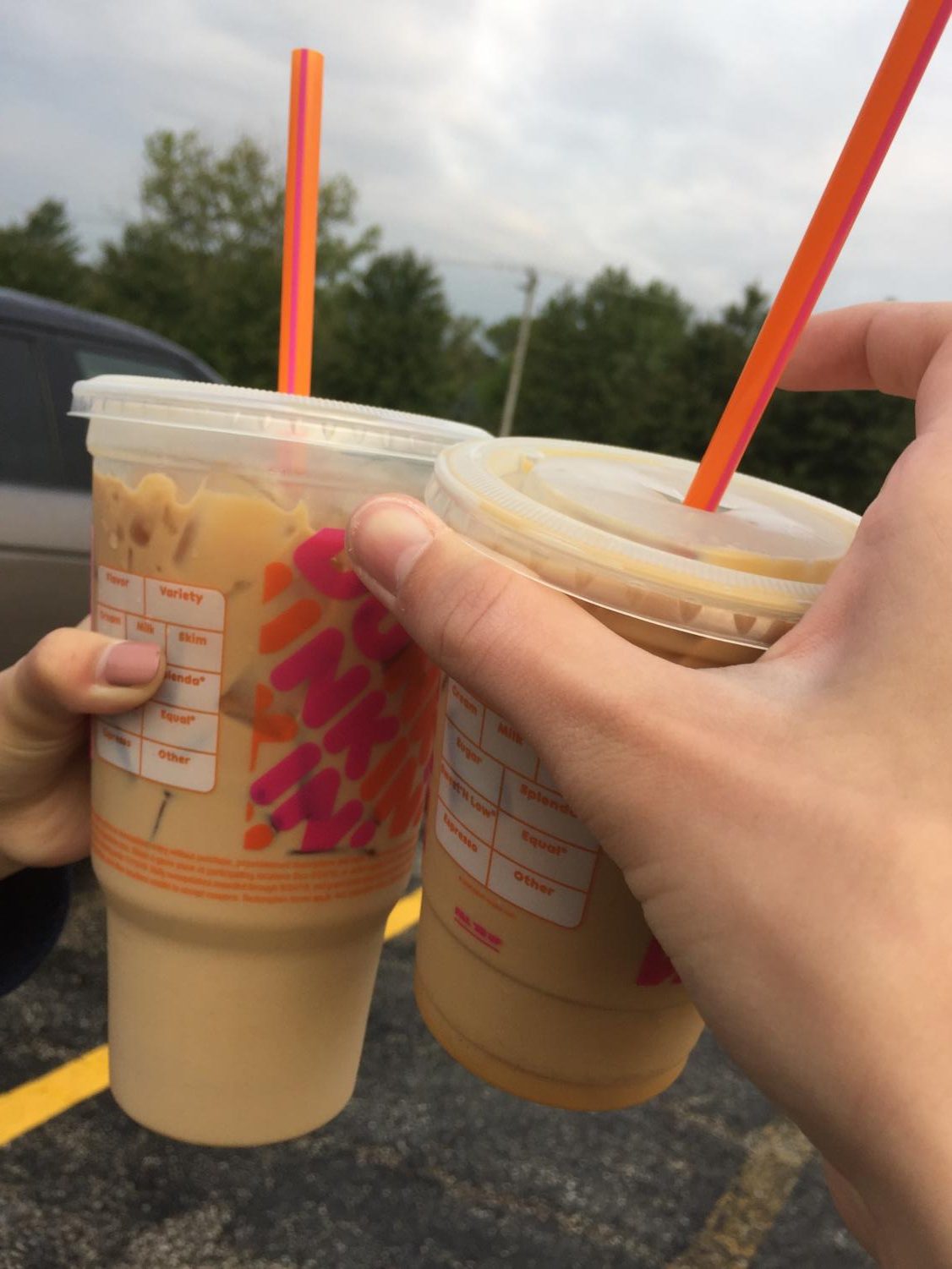 Dunkin Donuts
Drink: Iced Caramel Latte
Price: $2.63
Stars: 2.5/5
After taking my first sip, I nearly keeled over from the stream of simple syrup that shot into my mouth. The barista must have forgotten to add the actual coffee, because there was no deeper flavor within the latte, other than pure sweetness. In fact, I couldn't even taste caramel, I just tasted sugar. While the coffee may have been cheap, at a low $2.69 for a small caramel latte, the quality just wasn't there. My honest opinion after tasting what Dunkin Donuts calls a latte: the integrity of coffee as a beverage has been shaken and stirred as a result of cutting costs. However, one must put this in perspective. If all you seek is a caffeine and sugar boost for a cheap price, Dunkin is the place to go.