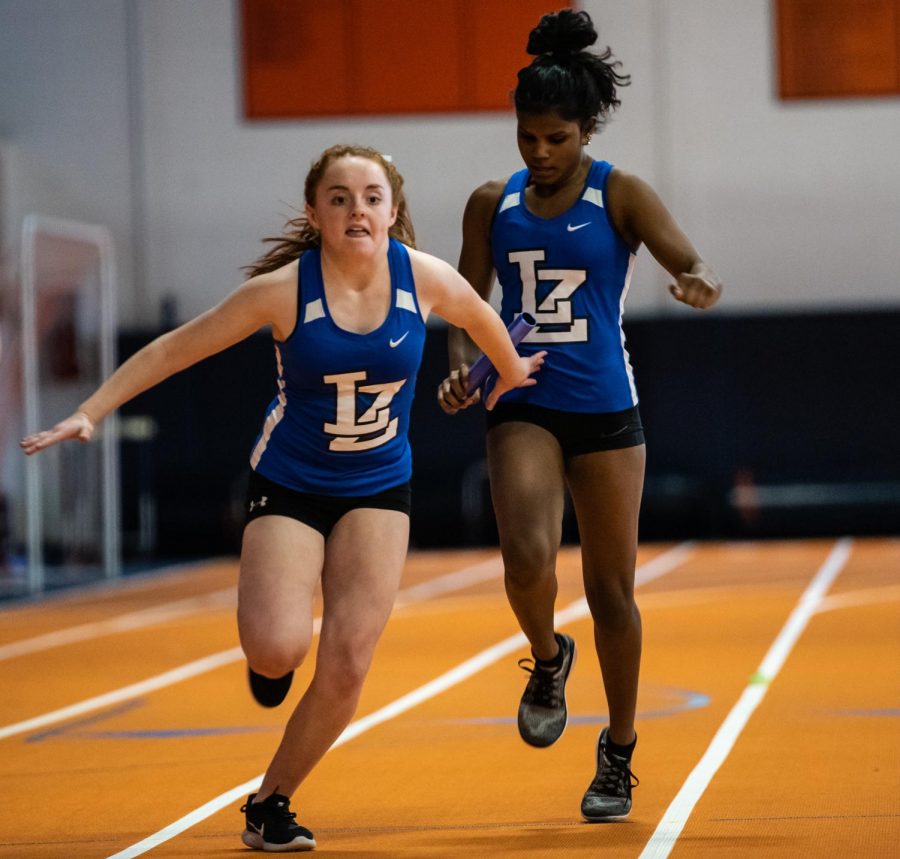 Photo used with permission of Caroline Sun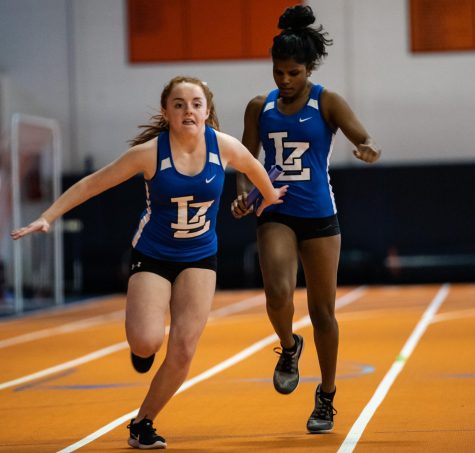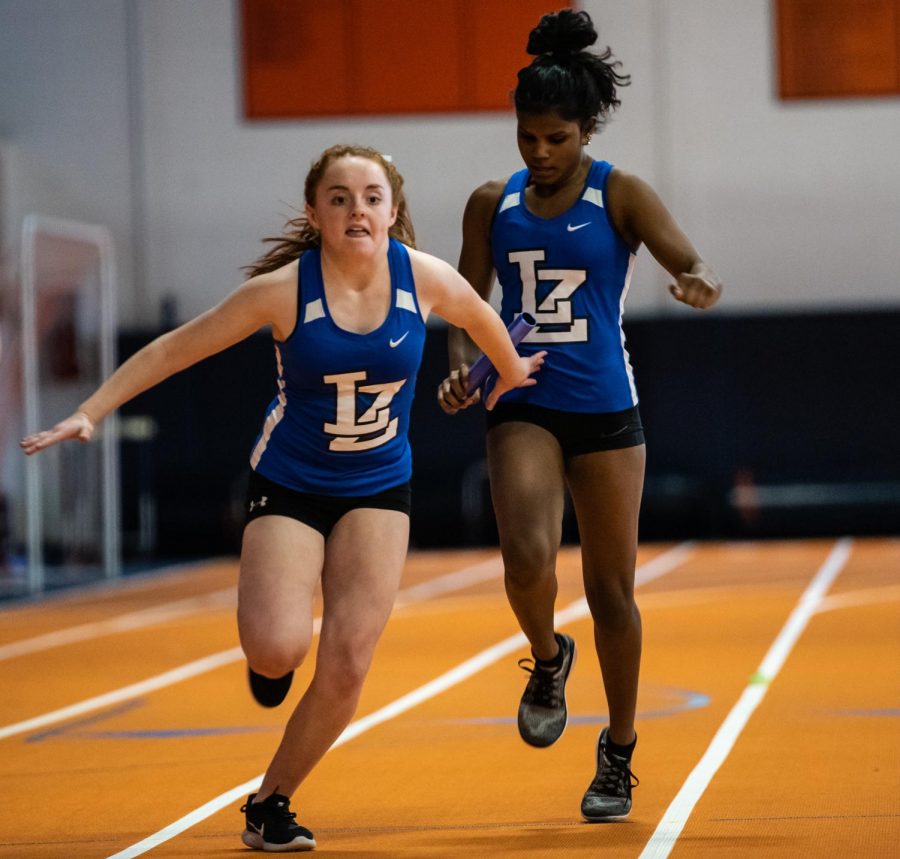 Girls Track and Field
It was a relatively slow week for Lake Zurich athletics unless you're talking about the girls' track and field team.
The team traveled to two different meets this week: Buffalo Grove on Friday night and Huntley on Saturday for their invite. The team elected to send a split squad to both meets, with JV going to Buffalo Grove, and Varsity going to Huntley.
At Buffalo Grove, the team largely improved upon last season's performance at the same meet. Large performances from Rayna Kauffman, freshman, with victories in the 55-meter hurdles and the 210-meter dash,  Amanda Klunder, freshman, with a victory in the long jump, and Hannah Krinninger, senior, with a victory in the mile. In the end, the JV squad fell to Buffalo Grove's Varsity team 80-25.
In Huntley, the Varsity team showed up ready to compete, and they really did. The meet, which included two of the top ten teams in the state in West Aurora and Dekalb. Out of the 12 teams there, the Bears defeated tenth ranked Dekalb by 19 points, but fell to second-ranked West Aurora. The team ended up placing second in the invite. Big performances by Kelsey Rothas, junior, who won in the pole vault, as well as Izzy Klett, junior, who won the long jump and triple jump by breaking her own school record in the long jump, in order to propel the team to their finish.
"I would say my work ethic for track outside of school practice, with my personal trainer, and working to better prepare myself whenever I can before the beginning if the outdoor season has helped me to achieve my goals in track," Klett said.
Next week the team will go across state lines and travel to face Bradford High School at Carthage College in Wisconsin on Friday.
Feel like you're missing out on #lznation athletics? Don't worry! Next week is packed with more track and field from both teams, as well as the beginning of soccer and lacrosse seasons. In the meantime, catch up here!