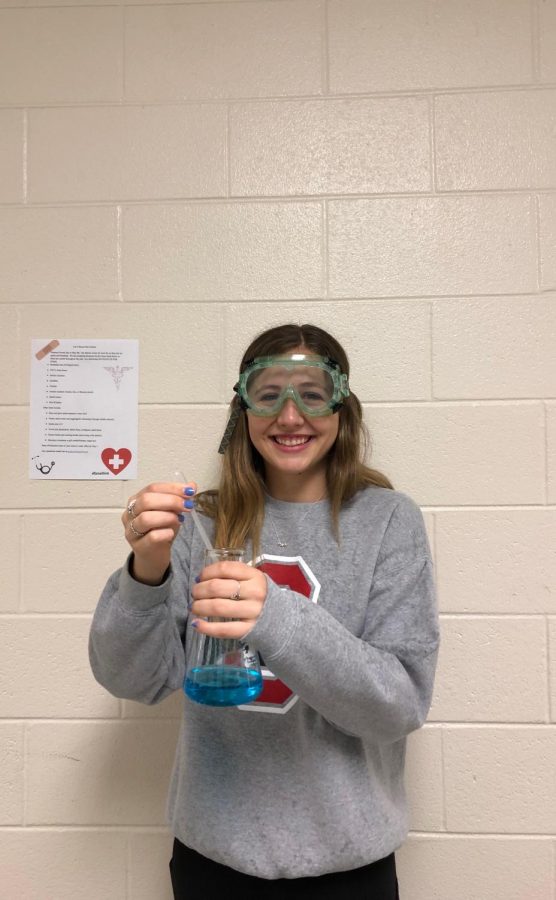 Photo by Zoya Hasan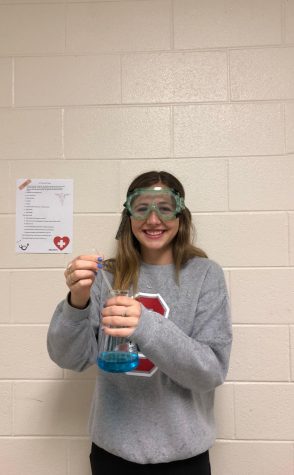 Times are changing, and the earth is changing especially. One senior hopes to make an impact on the world by pursuing environmental engineering.
Callie Kleinke, senior is attending Ohio State University in the fall where she will study environmental engineering.
"I always knew I wanted to do engineering. I'm stronger in math and science, so it always seemed something that would fit for me. When I was looking into engineering, like mechanical, environmental seemed the most interesting to me, because it included the same skill set as other forms of engineering" Kleinke said.
"I wanted to do something that could give me a sense of fulfillment, and that why I swayed from chemical engineering because chemical engineering meant a lot for the consumer. You would be working on chemicals that went into makeup or something, but with environmental I would be helping the earth, so in the long run I wouldn't hate going to my job every day and be happier," Kleinke said
Callie chooses to pursue something combine her interest, as well as go into a career she could be successful in.
"I've always loved nature and going outdoors, so when I was looking at the field and careers, I knew I wanted to do something meaningful to me so environmental engineering seemed like it would combine my love for nature and something meaningful to me," Kleinke said.
Many people influenced Callie on her decision to go into environmental engineering, but her mom the most, according to Kleinke.
"My mom probably influenced me the most, not environmental, but engineering, because my mom is an agricultural engineer and she really enjoyed that, so she thought I would like that because I love to solve problems and she knows what an engineer does, so she pushed me to look into it, and I really liked it," Kleinke said.
After graduating, Kleinke says shes wants to work on changing society's focus.
"I'm excited to work on alternative energy sources because that's what really interests me," Kleinke said, "so instead of focusing on unsustainable things like fossil fuels, I would focus more on water energy and solar energy."
Riya Shah, senior and friend of Callie's, believes that Callie had a great impact on her in and out school.
"Callie has definitely made an impact on me because she's a very driven person, and very goal oriented and she's one of the most positive people I know. When something goes wrong Callie can handle it, and make the best out of it.  She's super positive and optimistic and that makes me look at things from a more optimistic standpoint," Shah said.
Callie and Riya have been friends since around sixth grade and Riya says Callie has been a great fiend that made a positive impact on her.
"I can always count on Callie and I know she's gonna be there for me no matter what," Shaw said. "She  pushes me, in school and outside of school and being a better person so I learn a lot from her."
As Callie's friends had an impact on her in school, classes also did too.
Callie explains that her favorite class in high school that influenced her to go into the science field was AP Chemistry. Her Chemistry teacher, Marcus Sipiera says, he isn't surprised by her career choice.
"She is a very social, very inquisitive student. She was always willing to strive to make sure she understood things," Sipiera said.
Especially in a difficult class like AP chemistry, there are times when you don't understand things and say "I don't get anything," Sipiera says, but Callie always tried to make connections and take ownership of her learning, Sipiera explained.
"I want to improve something in people's daily life so by working on alternate energy resources would help people to live better lives," Kleinke said.