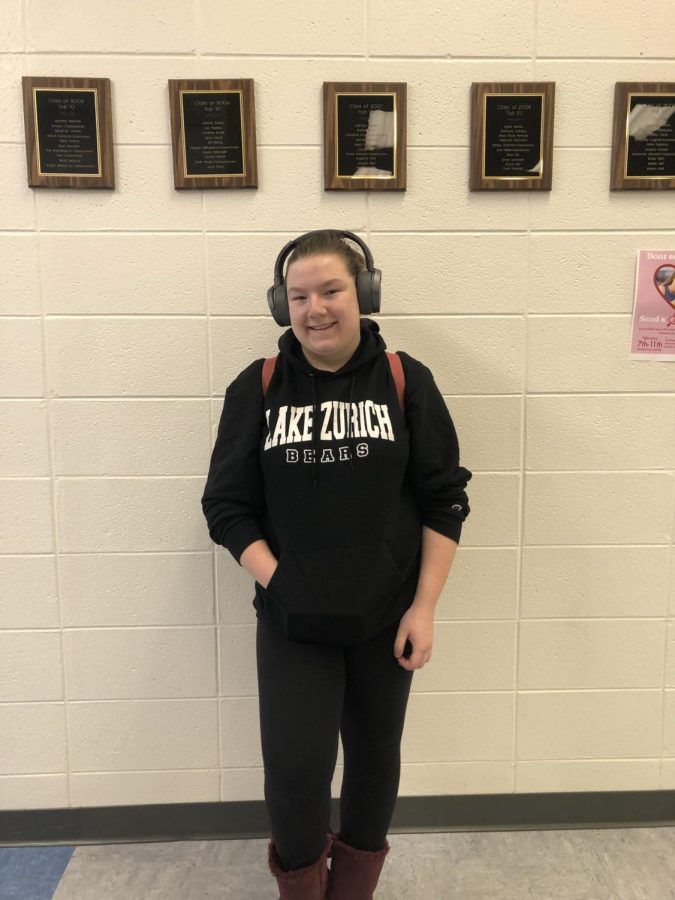 Sashrika Shyam
Whether it be through performing in a band, singing one's heart out on stage, or simply listening to music on a daily basis, music tends to be a recurring theme in many peoples' lives. According to the National Alliance on Mental Health (NAMI), music can be used as a medium for processing emotions and as a calming agent for anxiety. According to a survey of 232 students and staff done by Bear Facts, 57.8% feel a very strong connection to music, and 91.8% believe that music helps them with their mental health.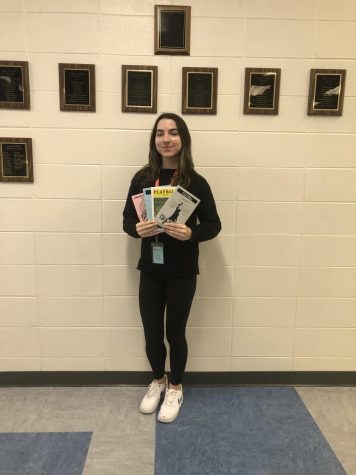 Projecting her passion
Valentina DePinto, junior, explores her love of music through a different outlet, theater. 
"There was a time when I actually had never done theater before, and I thought that was kind of weird at first, but there was this one musical with auditions. [My mom] read about it online […] and then she kind of just pushed me to do it," DePinto said. "My mom wanted me to do something that she knows I'm very good at because it's music related. I tried it out and it was actually really fun, and then that's what really made me do theater because my mom inspired me."
Through that inspiration, DePinto says she was able to use music as a coping mechanism, specifically for disappointments. 
"There was a time where I was feeling really down about myself because I tried out for one of the [school] shows and I didn't make it. I thought before the cast came out that maybe I would have a chance. When I didn't make it, I thought that I wasn't good at anything. I started listening to my favorite musical songs and I just pretended to be, like, one of my favorite singers, just to imagine that I still could do something," DePinto said.
While DePinto says she enjoys performing, she admits she uses music as a form of entertainment and a way to "think about [herself] in the moment and not everything else around [her]."
"I really don't ever see myself without music because if I live my life without music, I'd be a totally different person," DePinto said. "I just don't see myself any other way because it's such a huge part of who I am."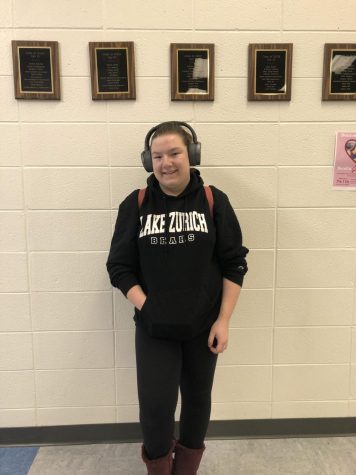 Song in her stride
Though she doesn't play an instrument, Emilia Zukowski, freshman, says that listening to music is all she needs to help her through tough times.
"[Music] has really helped me when I'm more sad or more stressed with school," Zukowski said. "Listening to my favorite songs definitely brings my mood up."
 Music has helped Zukowski branch out in school, and also balance our schoolwork, she said. 
"It does help with school because I feel like all of my assignments have been piling up lately. And I feel like music really helps me focus on what I'm supposed to do."
The convenience of listening to music on the go is another reason why Zukowski says she loves listening to music.
"It's just really convenient to listen to music anywhere I go, especially because it helps me so much," Zukowski said. "It's very easy to just pop in my earbuds wherever I go when I get anxious."
Along with constantly listening to music, Zukowski also participates in choir.
"I really do like choir. It's helped me a lot in the past few years after I started. I've just really opened up more to people because of it."
While she has been in choir for five years, Zukowski's connection to music has lasted much longer than that. 
"Music has been important to me because I've just had it around me my whole life. And it is something that has always been like there for me, no matter what."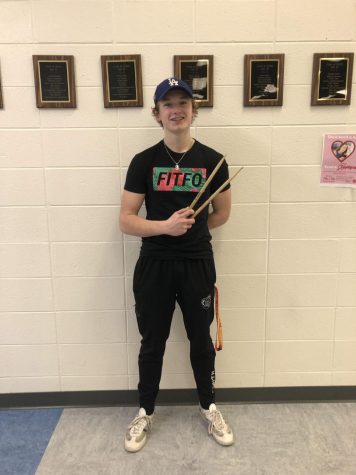 Finding his rhythm
Colin Smith, sophomore, has been playing instruments his whole life. But he says he does not play the guitar, drums, bass, and ukulele just for fun. Music is an outlet that has had a large positive impact on his mental health, he said.
"I feel like anytime I have anxiety or just have a big load of stress on me, playing some of my favorite songs by [my] favorite bands on guitar and drums at the end always makes me feel the most calm I've ever felt. And every time I get home [and] I get homework done, I always know that [music is] kind of my way to just kind of detox myself after," Smith said. 
Smith says that aside from music,"there's been nothing better to help me express who I really am," which is why he dedicated his time towards improving his musical abilities with serious commitments.
"I used to go to a music school called School of Rock, which I adore dearly, and I will never forget anyone there," Smith said. "I have to thank not just my teachers, but the students that performed with me as well. We tried to make each other better and better every day, and that's kind of what made it such a great experience for me."
Smith performed at the School of Rock for about six years and was paired up with other students to perform in a band, he said. 
"I knew [music] was meant for me after the first ever song I played on stage when we played with our band. After that first song finished, you just saw the crowd cheering for you and that audience being there after all that hard work. You really kind of got that feeling, 'This is it. This is for me,'" Smith said. 
Smith says that even during the pandemic when he could not perform, music was something he could rely on.
"[Playing instruments] was probably the biggest thing I did [during quarantine]. If I wouldn't have had that, I [really] don't know what I could have done during that period," Smith said. "That was probably the only way to really let myself know that everything's going to be alright. My mom even introduced [the ukulele] to me. She started trying to play and I picked it up; it's just kind of something I did on the side during quarantine."
Smith comes from a musically inclined family, as other family members have influenced his love of music 
"My grandfather was a very talented musician and I had a lot of talented musicians in my family. With their help, I knew that [music] is what I wanted to have as an option for me growing up or what I want to define me," Smith said. "I feel like that kind of carries on my grandfather's legacy, in a sense, and I still play his acoustic guitar that he played when he was younger; it's so cool seeing that connection with him because it's just kind of something I can share with him."