Bieber Fever has swept the nation and the high school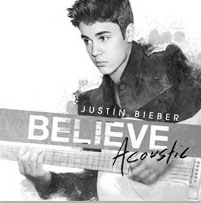 Hang on for a minute...we're trying to find some more stories you might like.
Whether it's his hair, his charm, or his music, something about Justin Bieber makes girls worldwide drool and obsess over him. Ever since Bieber released his debut single "One Time" in 2009, he became a teen heart-throb for girls of all ages.
This is true for some LZHS girls especially who obsess over Bieber and call themselves "Beliebers."
            "I love his music, and he's really hot and funny," Meghan Kelly, sophomore, said. "I started liking him from the start when I saw the video [on his YouTube page] of him singing 'With You' by Chris Brown."
            After Usher signed him and his career took off, Bieber released a documentary in theaters, Never Say Never, about the road to his success and his previous tour, the My World 2.0 Tour.
            "After I saw Never Say Never in the movie theater I was obsessed with him and had a lot more respect for him, so I downloaded all of his music and stuff," Sarah Iwicki, senior, said. "I love all of his music and of course he's so cute. He's really humble and is just trying to be like any normal teenager. I just love him like any other little girl [would]."
            Like Kelly and Iwicki, millions of girls idolize Bieber, not just for his talent, but for him as a person as well.
            "He's always in the media, so it's fun to watch him perform and [go on] interviews and he's amazing live," Iwicki said. "Once I went to his concert and Jingle Bash, and I was obsessed with him all over again. There's just something about him. It's fun to watch him grow and change over the years."
            Even though other teen singers have millions of fans like Bieber, Kelly believes his Beliebers are different from all other fans.
            "I think Justin Bieber's fans are really supportive of him and are really defensive over him, and I don't think a lot of other singers have that," Kelly said.
            Iwicki also thinks Bieber's fans are different from all others and does not think the teen superstar could have been where he is now without them.
            "Justin's fans are nuts. They're typically young girls that are very dedicated to him and want to see him do well," Iwicki said. "He wouldn't be even close to where he is without his fans."
            Bieber is aware of this and shows gratitude towards his fans constantly. On  January 15, Bieber tweeted to his followers, "6 years ago today you all started to change my life. Thank you. Love you."
            Bieber's fans have gotten to the point of obsession where it has become dangerous at times. Many of his appearances have had to be cancelled because of stampeding fans, like at a mall in New York in November of 2009, according to MTV's website.
            Some Bieber fans have also allegedly harmed themselves because of their obsession with Bieber. When TMZ discovered the singer had been smoking marijuana, fans started a "Cut for Bieber" hash tag, in which they would post pictures of themselves self-harming in hopes to get Bieber's attention and urge him to stop smoking. It is not clear which pictures are real and which are fake. The hash tag on Twitter was started as a joke, but some fans actually began to cut themselves because of this trend, according to news.com.au.
            "I definitely think some fans get too obsessed and need to cut Justin some slack. Justin is growing up and can make his own choices like any other teenager, and his girlfriend shouldn't be receiving death threats on social media," Iwicki said. "Fans should not be cutting themselves over him smoking, that's ridiculous."
            Although some fans can be too obsessed with Bieber, according to Iwicki, being a Belieber also brings memories that some fans will never forget.
            "[My favorite memory] was when I met Justin Bieber in New York and touched his hand. After I said 'I love you' to him, he said 'I love you too,'" Kelly said. "I also waited outside for him for ten hours to meet him at the Allstate Arena before his concert."
            Unlike Kelly, Iwicki has not been able to meet Bieber, but said she would do anything to be able to do so. She is glad she had the chance to attend his concert in October though.
            "The concert I went to in October of his Believe Tour was like nothing I've ever been to," Iwicki said. "It really puts into perspective how hard he works, how talented he is, and how many people idolize him."