Swedish House Mafia comes to Chicago for "One Last Tour"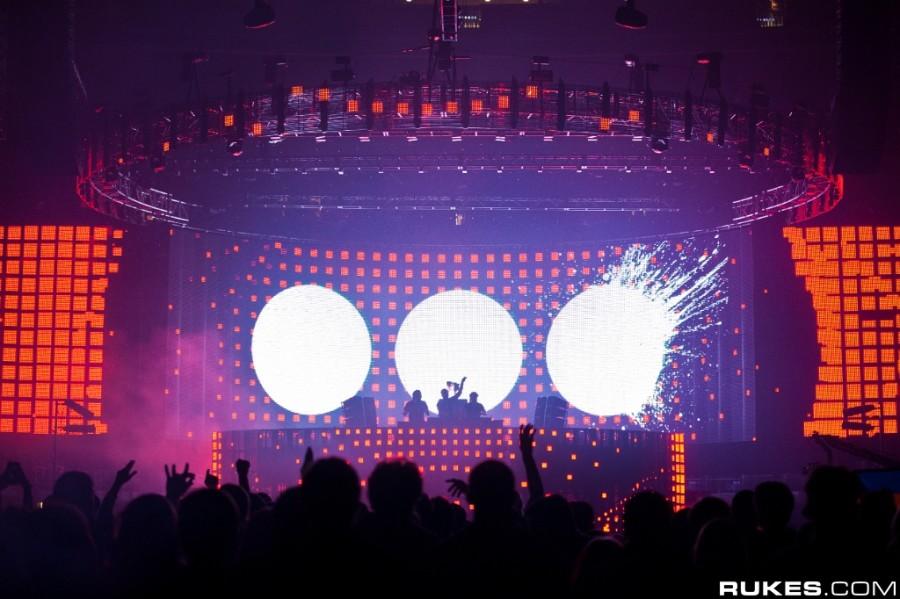 Although Swedish House Mafia announced they are breaking up later this year, don't you worry child, Chicago fans have an opportunity to see their "One Last Tour."
       The Swedish DJs will fill the sold out United Center on February 20 with their distinct blend of inspiring vocals and dance melodies.  Axwell, Steve Angello, and Sebastian Ingrosso officially formed Swedish House Mafia in 2008, and after four years together decided to break up so they could focus on their solo producing careers.
       "We felt tired. Swedish House Mafia was never something planned, it was just like, we're three guys, let's do this and have fun and throw parties and have a blast," Steve Angello said in a Huffington Post article.  "So we just thought, 'You know what? Let's end this.'"
       The group produced few songs together, but their influence was felt around the world as the tracks they released were played in clubs and radio stations alike. Their most recent and final song released as a group, "Don't You Worry Child," is currently #47 on the Billboard Dance/Club Play Songs Chart and is sure to have the thousands in attendance singing the lyrics together. 
       This will be Swedish House Mafia's first and last concert in Chicago, but all three DJs made solo appearances in 2012.  Many people in the electronic dance music (EDM) community regard their performances as some of the best to hit Chicago, which set the bar high for "One Last Tour."
       The event is sold out on Ticketmaster. However, secure ticket purchasing sites such as StubHub have an abundant supply of tickets remaining.