From Norway to Lake Zurich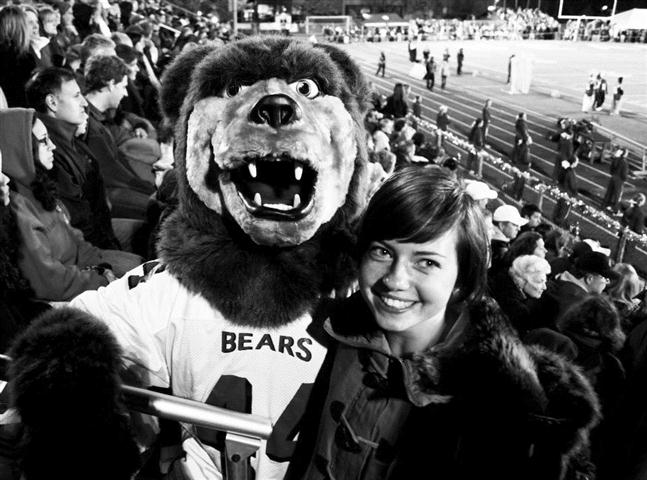 .
May 22, 2012 • Madeline Jordan, bear facts features editor
Filed under Features, Top Stories
Anna Endal did not run away from home, but when she decided her hometown was too boring, she ended up traveling over 4,000 miles in order to find an adventure.
"I really like to travel and my hometown was starting to bore me," Endal said. "I was at the counseling office at my old school and I saw a bunch of studying abroad brochures, and I wanted to try something new and eye-opening."
That chance encounter brought Endal from Norway to LZ. She is a foreign exchange student at Lake Zurich High School for the 2011-2012 school year, and Endal says the experience is both exciting and surprising.
"It has been such a great experience because I've met so many wonderful people, especially through running cross country and track," Endal said.
Sports are one of the main differences between attending school in Norway and attending school in the U.S, according to Endal. She says her school in Norway does not have school colors or school spirit, and the athletic and art programs are more impressive at LZHS.
"The schools are very different," Endal said. "[In Norway], we have no sports, and we have more long lasting projects and paper writing, and not as much busy work and multiple choice tests."
Endal says she believes it is easier to receive a better grade in the U.S. Endal believes the work at Lake Zurich is still challenging, but not as difficult as in Norway because Endal believes teachers at Lake Zurich grade more for completion thank effort. However, Endal has enjoyed her experience so much at LZ that she is considering attending a year of college in the U.S.
Aside from the sports and grades at LZHS, Endal says she loves the shopping in the U.S, and most of all, the people.
"The American people are very open, friendly, hard working and ambitious," Endal said. "I've learned so much, not only about the culture, but also about myself."
Endal recommends the foreign exchange student program to everyone, and says the process is long but definitely worth it.
"The first time I saw the New York and Chicago skyline, I had to pinch myself to make sure I wasn't dreaming," Endal said.
Sandi Bersin, a coordinator for the exchange student program at LZHS, says students can apply for programs ranging from short term around one to three weeks or long term, which is an entire school year.
"Students attend school, maintain an above average GPA, and use their own money to spend," Bersin says. "The exchange program fosters goodwill, generosity, and mutual understanding between people and nations."
Both Bersin and Endal agree the program is life changing and should be considered by all students.
"I've been forced to stand on my own feet and step out of my comfort zone," Endal said. "Becoming an exchange student is the best choice I've ever made!"