Independent music duo Aer to tour this summer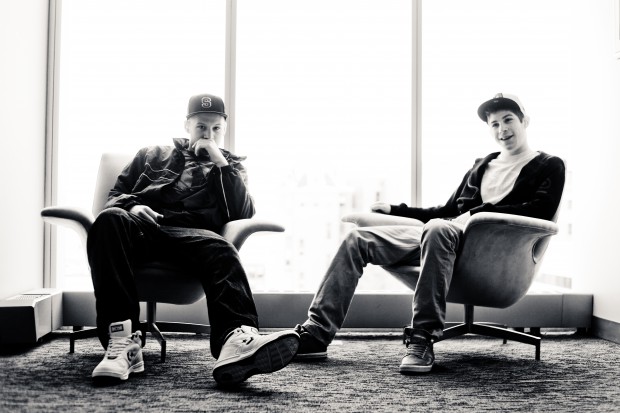 .
May 22, 2012 • chris radecki, bear facts contributor
Filed under Entertainment
           For two teens from a small surburban town outside of Boston, what originally started as two teens messing around in GarageBand has progressed into the creation of their band: Aer.
            Pronounced as "air," the duo gave their band the name because they felt as though music was essential to their existence, just as air is to every other human being.
Carter Schultz and David von Mering are two nineteen year olds from Wayland, Massachusetts. This summer, Aer plans to go on their first, full-length, summer tour and will visit major cities such as Chicago, Cleveland, Milwaukee, and Minneapolis.
            Benny Scaduto, senior, saw Aer earlier this year at Reggie's music club, the same venue they will be playing at this summer.
            "They were really good to see live," Scaduto said. "To be honest, I just kind of stumbled across [Aer] while looking for music online and I was like, 'wow these guys are really, really good.' It is definitely good music to listen to this summer."
            Aer's music is best described as a fusion between slow reggae vibes combined with catchy hip-hop riffs. Despite moving on to more advanced musical technology, Aer still uses GarageBand  to loop their own beats, as well as guitar riffs played by Von Mering.
            Some of their more popular songs, such as "What You Need," "Wonderin' Why," and "Feel I Bring," have reached the top of the charts in iTunes and showcase what the Aer sound is all about.
            "I really like how they combine rap with chill reggae beats that they make. They are good to listen to when you are just in the mood to like mellow out," Scaduto said. "After my experience at their last show, I will definitely be going back to see them again this summer."